Smash E-Liquid Terms of Service
The Terms of Service (ToS), which you wholly abide by upon purchasing products from Smash E-Liquid. The terms of service also apply if we have set the order up for you on your behalf. Please read these terms carefully before ordering any items. These terms and conditions are in affect every time you access the site and/or order products from Smash E-Liquid.
You fully abide by the following, as well as the 28 day inquiry period for an order, and we assume you are aware of each implication. Upon ordering from Smash E-Liquid, you have accepted all our terms & conditions by ticking the box on the checkout page:
Oasis Star LTD – Any dispute will be handled in the EU.
1. Data, Information & General Conditions
1.1. You accept and agree to our Privacy Policy and Cookie Policy.
1.2. All data on the Smash E-Liquid site, including product descriptions, may not be up-to-date or accurate. Product images may also vary from the product descriptions.
1.3. All inquires or questions must be sent to our only support email address: [email protected].
1.4. We do not retain sensitive payment details on our system. All payment date is handled through accredited payment gateways or directly via bitcoin wallet transfer.
1.5. Any accounts created on the site must be logged into at least once every 9 months to avoid inactivity and deletion. We take your privacy very seriously, and an account is not needed to place an order.
1.6. We may use your email address and name for Smash E-Liquid email marketing. The purpose of the email marketing will include the following (but not limited to): newsletters, offers, freebies, discounts, site updates, issues, and direct information. Your data will be kept secure, and will not be handed over to any third-parties.
2. Smash E-Liquid Products
2.1. Smash E-Liquid e-juice will only contain the following ingredients:  Propylene Glycol (USP/BP/EP grade), Vegetable Glycerine (USP/BP/EP grade), Flavour (PG based food-grade), Freebase Nicotine (not in 0mg). Certain batches of e-juice may contain Colouring (approved PG based).
2.2. The flavour concentrates will only contain the following ingredients by manufacture: Propylene Glycol (USP/BP/EP grade), Approved natural and/or artificial flavourings. Our flavours do not contain sweeteners and chemicals such as: Stevia, Sucralose, Acetoin, Acetyl Propionyl, Diacetyl or Vitamin E Acetate.
2.3. We use ingredients that are completely safe for consumption in respect to lifestyle choice, race or religion. All ingredients are kosher certified, halal and vegetarian. They do not contain any illegal ingredients, animal products, or alcohol. Our e-liquid do not contain any unapproved, illegal or dangerous ingredients. The label on the bottle will show the ingredients.
2.4. We always strive to offer the best quality ingredients on the market. Our ingredients or the supplier may change due to a better source of supply (higher quality ingredients), or lack of supply.
2.5. Our flavour concentrates are all currently PG based, by manufacture. This may cause high VG mixes to seem less viscous. You are expected to add more VG to the e-liquid if you find this unsatisfactory, which will dilute the flavour. We mix our e-liquid with recommended flavour percentages. This case is not a basis for a refund, exchange or return.
2.6. We offer 100% VG e-liquid on the site. 100% VG e-liquid will be provided as a maximum of 80% VG, as the remaining 20% will be PG based flavour. The same method is applied for all high VG mixes from 80% VG to 100% VG. We do not sacrifice flavouring for liquid viscosity.
2.7. Some batches of e-liquid may contain colouring for aesthetic purposes. A note must be left in the applicable box on the checkout page if you do not require colouring in the e-juice. However, we may not always be able to confirm to this request. This case is not a basis for a refund, exchange or return.
2.8. Nicotine Concentrate may change the shade/colour of the e-liquid overtime.
2.9. Some bottles may have labelling errors. The shelf-life (BBD) may also be incorrect. If inquired about, we will confirm the actual contents. Unless the incorrect products were sent, this case is not a basis for a refund, exchange or return.
2.10. All ingredients we use and supply are UK and European sourced. We have many clients that have submit our products for TPD compliance and have had their submissions approved.
2.11. As most of the mixing process is done by hand, bespoke to your requirements, there can be a certain margin of error in the total solution amount received. The overall solution will be close, exact, or more than what was ordered.
2.12. We advise to open any packages containing liquids over a sink, in case there have been leaks in transit. This will minimise any risk of spilling. Check all tops and inserts before use, in case they come lose during transit or use.
2.13. All our e-liquid are mixed fresh when you place an order, to your requirements. Due to this, they may require steeping when received, as some e-liquid, depending on the flavour, may not taste as intended until steeping has been carried out. Steeping overall accounts for a much better vaping experience.
3. Couriers & Shipping
3.1. We use trusted courier services that deliver worldwide. If any issues occur when your package(s) is received, you are required to send clear images of the problem to our support email address within 72 hours.
3.2. It is your sole responsibility to request tracking IDs from us once your order is sent, and to be in on the day of delivery. If an order is not delivered as no one was in to sign for the package, or no safe place was available, it may be returned back to us. If this occurs, you will be responsible to pay for the re-shipping fee at the standard rate of shipping. If a refund is issued, the standard rate of shipping will not be refunded (applies to free delivery, too).
3.3. It is your responsibility to contact the courier if delivery is missed, or if more information is required regarding delivery to a neighbour/re-delivery. We will provide all the details to do so.
3.4. Delivery will either be re-arranged to the next working day, or made to a direct neighbour, if failed after a first attempted at your address. A card may be left at your address. The tracking page will state the relevant information.
3.5. Once a delivery has been made and there are issues, you must send forward images of the the following: paper invoice received with the order, products and labels, and the outer packaging. It is your responsibility to keep these and send forward the images when requested, for our reference and a form of evidence on your behalf. If we do not receive these images, we cannot take things further.
3.6. We are aware of what we ship, and each package is weighed before it is sent.
3.7. We may need to provide extra information to the couriers for delivery purposes. This information will include your phone number.
3.8. We have a 48-72 hour working day processing time, as most of our products are made at the time of an order, and are not off-the-shelf. We cannot be held responsible for orders that are delivered late, if we sent them within the processing time.
3.9. If site issues occur that do not allow us to ship your order out on time, we will ship the following working day once the problem is resolved.
3.10. Smash E-Liquid will not be held responsible for how the courier handles the parcel(s). We will provide an excellent service and try to resolve any problems that do arise, however.
3.11. Customs in your country may open bottle tops and break the seal. We are not responsible for this as it is out of our hands.
3.12. Due to restrictions with couriers and certain countries, your order may be shipped in multiple packages, or be shipped from another source.
3.13. For office, business or flat addresses, we recommend you to leave a note on the checkout page, with delivery instructions such as 'deliver to reception' or 'neighbour at number x', if you are not likely to be in.
3.14. To cancel an order after it is sent, a refund cannot be made until we have been informed the package is being returned by the courier. This may take up to 72 hours on working days, as we will be required to contact the courier and wait for an update.
4. Liquid Storage
4.1. For optimal storage all liquids including e-juice, flavour concentrates and nicotine concentrates must be stored correctly in a cool, dark and dry environment. The liquids must not be exposed to direct sunlight or high temperatures, for an extended period of time.
4.2. Liquids can discolour and darken after time. This is considered natural oxidation, and will not affect the quality. With e-juice the quality actually increases, as we mix fresh.
4.3. Some batches of nicotine concentrate may oxidise in transit. Oxidisation is a natural process that is irreversible, but can be slowed down. A change in colour does not affect the potency of the nicotine. The flavour in the e-liquid will not change due to oxidation. This case is not a basis for a refund, exchange or return.
4.4. In hot weather or warm climates, VG can become more watery and less viscous. This can also occur in transit. If this occurs, you must place the bottle in a fridge to solve this natural phenomenon.
4.5. Menthol and mint type flavours or e-liquid can crystallise, especially in cold conditions and climates. This is deemed a common natural phenomenon. To reverse the process you must place the bottle in water, that is at a temperature of 60°C+.
5. Brands & Association
5.1. Any images and trademarks that are expressed on the website are for visual aid. They are used to give an idea of the products.
5.2. Smash E-Liquid are not in association with other trademarks or brands, unless specifically stated. We are not endorsed by any company.
6. Age Restrictions
6.1. We do not ship to anyone under the age of 18. We have KYC methods in place to determine the age of the purchaser, and you will be denied an order fulfilment if discovered to be under 18.
6.2. If requested, you must provide proof of age for your order to be fulfilled.
6.3. An adult only signature may be required to accept the parcel during delivery.
7. Living Document
7.1. Our terms & conditions may change at any time. It is your responsibility to visit this page and re-read the text on every visit, and to comply with the whole document before purchasing any products.
7.2. When checking out, you are required to agree with the whole terms & conditions stated on this page. By agreeing to all that is displayed, this will form a legal contract between us with your full knowledge and acceptance.
7.3. We will use these terms & conditions in our defence, if you present information that goes against these terms of service.
7.4. If you believe our terms & conditions are not fair, you should not agree to them and not place an order.
8. Customer Service
8.1. We cannot attend to any product or order circumstances (i.e., problems/issues, missing item inquiry, etc) that are brought forward after 28 days from when the order was first placed. It is your responsibility to contact us as soon as possible, if there is an issue.
8.2. We will offer unbiased customer service when contacted, and resolve any matters we can as long as they do not go against these terms & conditions and the returns policy.
8.3. We have a zero tolerance approach regarding abuse, cursing, threats or unprofessional conduct towards our customer service team.
8.4. Any unprofessional conduct towards our customer service team will be handled in either the same tone, or by blocking all communications with you.
9. Our Rights
9.1. We reserve the right to cancel an order at any point without justifying a reason. We also have the right to IP ban any user, or delete any customer accounts without warning. This is our right as the seller and must be honoured by our customers.
9.2. Products may have pricing errors. We have no obligation to honour incorrect prices. If a payment has been cleared and we decide not to honour your order, a full refund will be provided.
9.3. Any order that is on-hold or cancelled can be deleted off the system, without prior warning. Especially if no payments have been made in due time.
9.4. Orders' that have been confirmed to be delivered may be deleted off the system at any time. We do not keep backups of such data. It is your responsibility to keep any emails or invoices related to your order(s).
10. Nicotine Safety & Warnings
10.1. Always keep liquids, especially nicotine, in a safe place away from the reach of children and pets.
10.2. Nicotine is a highly addicted chemical. It is not recommended for use if you have never experienced nicotine before.
10.3. Pure nicotine is a poison (1000mg/ml). We only provide a maximum of 72mg/ml of nicotine concentrate, for B2B purchases. The nicotine must be diluted before use, and handled with the greatest amount of care.
10.4. Bulk e-liquid and unflavoured bases contain a maximum nicotine strength of 24mg/ml.
10.5. Certain flavours are commonly known to crack some types of e-cigarette tanks. Moreover, certain flavours may gunk up certain coils. These are seldom occurrences, and do not happen often. We will not be held responsible for any damages or loss of property.
10.6. Our products must not be used as a cure for smoking related addictions, or as smoking substitutes.
10.7. You must only purchase our products after acquiring adequate knowledge. You will be deemed responsible for your own safety and any living person, animal or creature in your vicinity.
10.8. You must avoid all liquid contact with the eyes and skin. If this occurs, you must wash immediately with clean water.
10.9. Do not ingest any liquids. If swallowed, seek immediate medical attention.
10.10. If any harm occurs, you must immediately seek medical assistance.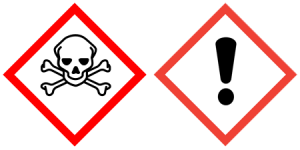 11. Disclaimer
11.1. Using any products from Smash E-Liquid is solely the responsibility of the individual.
11.2. We will not be held accountable for loss of earnings at any stage. This includes delivery delays.
11.3. We will not accept responsibility or liability, for any injury or even in the worse case a fatality arising, as a consequence of using our products. All product use and consumption is at your own risk.
11.4. As an estimate, 1 in 10 people are slightly sensitive to Propylene Glycol (PG). We will not be held responsible if any allergy symptoms occur, and you use our products wholly knowing that our e-liquid and flavour concentrates contain PG.
11.5. You have read and understood the information on the Delivery Information page.
11.6. You have read and understood the information on the Returns Policy page.
11.7. Before an order can be made, you will be required to show that you have read and understood the terms & conditions on this document – by ticking the box on checkout. It is recommend that you print a copy of these Terms & Conditions for future reference, on each purchase.
11.8. By making a purchase, you agree to be bound by the whole provisions of the agreement between you and us – as stated in this terms & conditions document. If you do not acknowledge or accept these terms & conditions, you must not place an order.